Internet Mapping Resources
Below is a comprehensive list of websites offering free GeoTIFF (specification), DEM or gazetteer data. If there are any dead links then please let me know, likewise if there are better sites available I'll try and include them if you tell me.
Quick Links
USA
Most US Geotiffs are available for free download from the topoquest or libremap websites. Both sites, though differing in their overall approach, offer links to geotiff files on the www.archive.org website. For example the (randomly selected) Louisville, Alabama 1:24,000 scale topographic quadrangle may be downloaded from the topoquest Alabama or libremap Alabama web-pages, or may be directly downloaded as file http://www.archive.org/download/usgs_drg_al_31085_g5/o31085g5.tif. (You can use this C# program usgsdown.cs, to easily download multiple files directly from archive.org).
In the above example for the Louisville, Alabama quad file o31085g5.tif, the initial letter 'o' means a 1:24,000 scale file, the 31 refers to 31°North, 085 to 85°West and g5 refers to grid square g5, whereby the 1 degree square for 31°N,85°W is split into an 8x8 grid, each grid square 7.5' x 7.5', numbered 1 to 8 East to West, 'a' to 'h' South to North - g5 therefore occupying a place slightly to the west of centre in the second most northerly grid row, as below. (Table modified from that shown on topoquest download page for this quad file.)
N32° W86°
N32° W85°

| | | | | | | | |
| --- | --- | --- | --- | --- | --- | --- | --- |
| h8 | h7 | h6 | h5 | h4 | h3 | h2 | h1 |
| g8 | g7 | g6 | g5 | g4 | g3 | g2 | g1 |
| f8 | f7 | f6 | f5 | f4 | f3 | f2 | f1 |
| e8 | e7 | e6 | e5 | e4 | e3 | e2 | e1 |
| d8 | d7 | d6 | d5 | d4 | d3 | d2 | d1 |
| c8 | c7 | c6 | c5 | c4 | c3 | c2 | c1 |
| b8 | b7 | b6 | b5 | b4 | b3 | b2 | b1 |
| a8 | a7 | a6 | a5 | a4 | a3 | a2 | a1 |

N31° W86°
N31° W85°
The following conventions are used by the USGS for the first letter of their colour raster geotiff files (the 'o' in o31085g5.tif):
| | |
| --- | --- |
| Initial Letter | Description |
| c | 1:250,000 scale, generally covering 2° x 1° |
| f | 1:100,000 scale, covering 1° x ½° |
| i | 1:63,360 scale, used extensively for Alaska and generally covering 15' x 15' |
| k | 1:25,000 scale covering 7.5' x 7.5' |
| o | 1:24,000 scale covering 7.5' x 7.5' |
For all of the above for the state of Alaska, the width and height of the files can and does vary.

For those geotiff files not available from topoquest or libremap, there are a number of state-specific sites which contain downloadable USGS geotiffs, as well as (often) composite images, digital elevation and a host of other data:
State
Link for Map/DEM Downloads
Alabama
Geological Survey of Alabama (24k, 100k, 250k Z)
topoquest Alabama
Alaska
Alaska State Geo-Spatial Data Clearinghouse
Alaska Geo-Spatial Data Clearinghouse DRGs (25k, 63k, 250k Z)
Alaska Geo-Spatial Data Clearinghouse DEMs (DEM Z)
Alaska Mapped and the Statewide Digital Mapping Initiative
topoquest Alaska
Arizona
University of Arizona Regional Image Archive (24k,100k, 250k, DEMs)
Arizona State Cartographer's Office
Arkansas
University of Arkansas Spatial Library
Arkansas' Offical GIS Platform
Offical GIS Platform FTP site (24k, 100k, 250k)
California
California Atlas Geospatial Clearinghouse
San Francisco Bay Area Regional Database (BARD)
Lake Tahoe Data Clearinghouse
Colorado
US Dept of the Interior Bureau of Land Management
Connecticut
University of Connecticut Map & Geographic Information Centre (MAGIC)
Delaware
Delaware DataMIL
District of Columbia
Office of the Chief Technology Officer
Florida
Florida Department of Environmental Protection GIS
Florida DRGs
Georgia
USGS Center for Spatial Analysis Technologies
Hawaii
University of Hawaii
Hawaii State GIS
topoquest Hawaii
libremap Hawaii
Idaho
Idaho State University GIS (DEMs)
Inside Idaho
Illinois
Illinois Natural Resources Geospatial Data Clearinghouse
Indiana
Indiana Spatial Data Portal
Iowa
Iowa Geographic Map Server
Iowa Geospatial Data Clearinghouse
Kansas
Kansas Data Access & Support (DASC)
Kentucky
Kentucky Geo-spatial data clearinghouse
Louisiana
Louisiana Statewide GIS (Atlas)
Maine
Maine Office of GIS
Maryland
Maryland State Geographic Information Committee
Maryland Mapping Resource Guide
Massachusetts
Massachusetts Office of Geographic Information (MassGIS)
MassGIS Data Download
libremap Massachusetts
Michigan
Michigan Department of Technology
Minnesota
Minnesota Department of Natural Resources (DNR) Data Deli
Minnesota Geographic Data Clearinghouse
Mississippi
Mississippi Automated Resource Information System (MARIS)
Misissippi Geographic Data Clearinghouse
Missouri
Missouri Department of Natural Resources GIS
MSDIS Missouri Spatial Data Information Service
Montana
Montana Geographic Information Clearinghouse
Nebraska
GIS, University of Nebraska-Lincoln
University of Nebraska-Lincoln School of Natural Resources - DRGs
Nevada
Earth Sciences, University of Reno
New Hampshire
New Hampshire GRANIT - state wide GIS clearinghouse (24k)
New Jersey
New Jersey GIS
New Jersey Geographic Information Network
New Mexico
NM Search & Rescue Resources (Loa Alamos National Laboratory)
New Mexico Resource Geographic Information System Program (RGIS)
New York
NYS GIS Clearinghouse (24k, 100k, 250k Z)
CUGIR Cornell University Geospatial Information Repository (DEMs)
North Carolina
NC One Map
North Dakota
North Dakota GIS
North Dakota GIS - Raster Data Download Area
Ohio
Ohio Geographically Referenced Information Program (24k, DEMs Z)
Oklahoma
Oklahoma Centre for Geospatial Information
OK Maps
Oregon
Oregon Geospatial Enterprise Office (GEO) (DEMs)
Crater Lake Data Clearinghouse
Pennsylvania
Pennsylvania Spatial Data Access (PASDA)
PASDA FTP site (24k, 100k, 250k, DEMs Z)
Rhode Island
Rhode Island GIS
South Carolina
South Carolina Department of Transport GIS/Mapping
South Dakota
South Dakota GIS
Tennessee
Tennessee Spatial Data Server
Texas
Texas General Land Office (GLO)
Utah
Utah GIS Portal (24k, 100k, 250k)
Utah Maps
Utah Geological Survey
Vermont
Vermont Centre for Geographic Information
Virginia
Virginia GISData
Virginia GIS Data Layers
Washington
Washington State Department of Ecology GIS
Washington State Geospatial Clearinghouse
West Virginia
West Virginia MapWV
West Virginia GIS
Wisconsin
Wisconsin Department of Natural Resources GIS
Wyoming
Wyoming Imagery Server
topoquest Wyoming
libremap Wyoming
There are a number of USGS sites worth visiting. Though they can involve a fair amount of random searching and trial-and-error to find what you're looking for, there's a prodigious amount of information available...

Further US Websites
ASTER & SRTM data
ASTER (Advanced Spaceborne Thermal Emission and Reflection Radiometer) data has only one resolution:
1 arc-second (1" - approx. 30m per sample) available between 83°S and 83°N (3,601x3,601 samples per square-degree tile, 21,600 tiles in all).
The original data of ASTER GDEM is the property of METI and NASA. See this interesting review which succinctly covers that author's views on the efficaceousness of ASTER data versus SRTM.
SRTM (Shuttle Radar Topography Mission) data comes in two resolutions:
1 arc-second (1" - approx. 30m per sample) available only for the US (3,600x3,600 samples per degree).
3 arc-seconds (3" - approx. 90m sampling) which is available for global coverage between 60°N and 56°S (1,200x1,200 samples per degree).
Canada
Natural Resources Canada has an enormous amount of free geospatial data available for download, such as from their GeoGratis site. The available data includes 1:250,000 and 1:50,000 scale geotiffs, with excellent quality DEMs available for ftp or http download at a variety of resolutions.
Mexico
| | |
| --- | --- |
| Link | Notes |
| INEGI | Instituto Nacional De Estadistica Y Geografia |
Brazil
Great Britain
A variety of mapping data - including 1:250,000 and 1:1,000,000 scale geotiffs, height data on a grid of 50x50m and gazetteer and post code information - can be freely downloaded from the Ordnance Survey's OS OpenData website.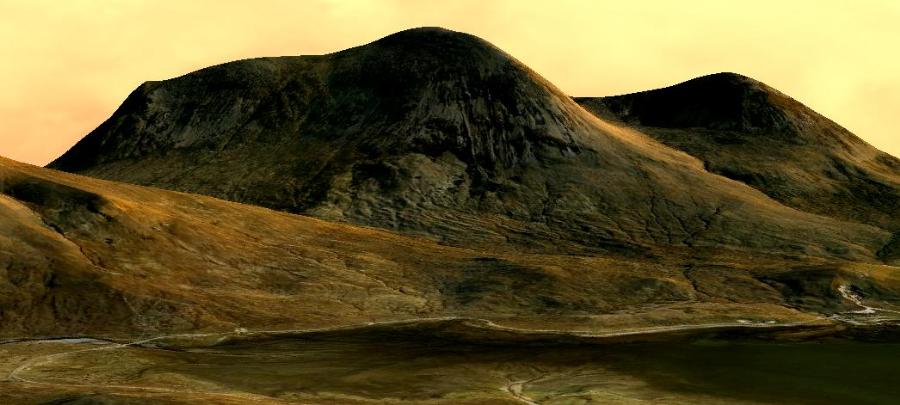 Belgium
| | |
| --- | --- |
| Link | Notes |
| IGN/NGI | Institut Geographique National/Nationaal Geografisch Instituut |
France
| | |
| --- | --- |
| Link | Notes |
| IGN | Institut National de L'Information Geographique et Forestiere |
| IGN SCAN 1000 | 1:1,000,000 scale geotiffs geo-referenced in Lambert93 |
Spain
The National Geographic Institute Maps website allows for the free download of digital geographic information, in particular 1:25,000 and 1:50,000 scale raster maps. Registration required, and it is a bit of a trachle to get the (admittedly nice quality) actual data.
New Zealand
LINZ (Land Information New Zealand) has available for free download 1:250,000 and 1:50,000 scale maps for the whole of New Zealand and associated islands and island groups using their Map Chooser Tool .

Antarctica
| | |
| --- | --- |
| Link | Notes |
| USGS ARC | US Antarctic Resource Centre (250K Topographic Reconnaissance Maps) |
National Mapping Agencies
Country
Agency
Europe
Albania
ITU (Institutin Topografik t Ushtris) (NO LINK)
Andorra
SIGMA (Sistema d'Informació Geogràfica Mediambiental d'Andorra)
Austria
BEV (Bundesamt für Eich und Vermessungswesen)
Belarus
Belgium
NGI/IGN (Nationaal Geografisch Instituut/Institut Geographique National)
Bosnia & Herzegovina
Bulgaria
GCACA (Агенция по геодезия, картография и кадастър)
Croatia (Hrvatska)
DGU (Državna Geodetska Uprava)
Czech Republic
CUZK (Český úřad zeměměřický a katastrální)
Cyprus
Dept of Lands & Surveys
Denmark
KMS (Kort & Matrikelstyrelsen)
Estonia
MAA-AMET (Estonian Land Board)
Finland
Maanmittauslaitos (National Land Survey of Finland)
France
IGN (Institut National de L'Information Geographique et Forestiere)
Géoportail (le portail des territoires et des citoyens)
Germany
BKG (Bundesamt für Kartographie und Geodäsie)
Great Britain
OSGB (Ordnance Survey Great Britain)
OSGB GPS GB GPS & Positioning Services
BGS (British Geological Survey)
Greece
HMGS (Hellenic Military Geographical Service)
Guernsey
digimap
Hungary
FOMI
Iceland
LMI (Landmælingar Íslands)
Ireland
OSI (Ordnance Survey Ireland)
Italy
IGMI (Istituto Geografico Militare)
Jersey
digimap
Kosovo
Latvia
LGIA (Latvijas Ģeotelpiskās informācijas aģentūra)
Liechtenstein
TBA
Lithuania
geoportal.lt
Luxembourg
ACT (Administration du cadastre et de la topographie)
Macedonia
KATASTAR
Malta
MEPA (Malta Environment & Planning Authority)
Moldova
ARFC (Agenţia Relaţii Funciare şi Cadastru a Republicii Moldova)
Monaco
Montenegro
Netherlands
RDNAP (Rijksdriehoeksmeting Normaal Amsterdams Peil)
kadaster
Northern Ireland
OSNI/LPS (Land & Property Services)
Norway
statkart
Poland
GUGIK (Główny Urząd Geodezji i Kartografii)
Portugal
IGEO (Instituto Geográfico Português)
Romania
ANCPI (Agentia Nationala de Cadastru si Publicitate Imobiliara)
Russia
ROSREESTR
San Marino
Serbia
RGZ (Republički geodetski zavod - Републички геодетски завод)
Slovakia
skgeodesy (Úrad geodézie, kartografie a katastra Slovenskej republiky)
Slovenia
geodetska
Spain
IGN (Instituto Geográfico Nacional)
Sweden
lantmateriet
Switzerland
swisstopo
Turkey
HGK (Harita Genel Komutanlığı - General Command of Mapping)
Ukraine
GKI (НДІ Геодезії та Картографії)
North America
Canada
NRCAN (Natural Resources Canada/Ressources naturelles Canada )
Greenland
GEUS (Geological Survey of Denmark & Greenland)
Mexico
INEGI (Instituto Nacional de Estadística y Geografía)
USA
NIMA (National Imagery and Mapping Agency)
Asia
Afghanistan
AGCO (Afghan Geodesy and Cartography Office)
Armenia
SNCO (Centre of Geodesy & Cartography)
Azerbaijan
DTXK (State Committee of Land & Cartography)
Bahrain
Bangladesh
Bhutan
Brunei
Survey Department (Ministry of Development)
Burma/Myanmar
Cambodia
China
blum (National Administration of Surveying, Mapping & Geoinformation)
Georgia
MOE
India
Survey of India
Indonesia
BAKOSURTANAL
Iran
NCC
Iraq
Israel
Survey of Israel
Japan
GSI (Geospatial Information Authority of Japan)
Jordan
Kazakhstan
Kuwait
Kyrgyzstan
Laos
Lebanon
Malaysia
Mongolia
Nepal
North Korea
Oman
NSAOM (National Survey Authority)
Pakistan
Survey of Pakistan
Philippines
NAMRIA (National Mapping & Resource Information Authority)
Qatar
GIS QATAR
Saudi Arabia
Singapore
SLA (Singapore Land Authority)
South Korea
Sri Lanka
Syria
Taiwan
Tajikistan
Thailand
Timor
Turkmenistan
United Arab Emirates
Uzbekistan
Vietnam
Yemen
South America
Argentina
IGN (Instituto Geográfico Nacional)
Bolivia
IGM (Instituto Geografico Militar de Bolivia)
Brazil
IBGE (Instituto Brasileiro de Geografia e Estatística)
Chile
IGM (Instituto Geográfico Militar)
Colombia
IGAC (Instituto Geografico Agustin Codazzi )
Ecuador
IGM (Instituto Geográfico Militar )
Guyana
Paraguay
Peru
Suriname
Uruguay
SGM (Servicio Geográfico Militar)
Venezuela
Australasia
Australia
Geoscience Australia
Fiji
lands (Ministry of Lands & Mineral Resources)
Kiribati
Nauru
New Zealand
LINZ (Land Information New Zealand)
Palau
Papua New Guinea
lands (Department of Lands and Physical Planning)
Samoa
Tonga
Tuvalu
Vanuatu
Central America and the Caribbean
Antigua and Barbuda
The Bahamas
Barbados
Belize
Costa Rica
Cuba
Dominican Republic
El Salvador
Guatemala
IGN (Instituto Geográfico Nacional)
Haiti
Honduras
Jamaica
NLA (National Land Agency)
Nicaragua
INETER (Instituto Nicaragüense de Estudios Territoriales)
Panama
Saint Kitts and Nevis
Saint Lucia
Trinidad and Tobago
Africa
Algeria
INCT (Infrastucture Nationale des Donnees Geographique)
Angola
Benin
Botswana
Burkina Faso
Burundi
Cameroon
Cape Verdi
Central African Republic
Chad
Congo
Cote D'Ivoire
Djibouti
Equatorial Guinea
Eritrea
Ethiopia
EMA (Ethiopian Mapping Agency)
Egypt
ESA (Egyptian Survey Authority)
Gabon
The Gambia
Ghana
Guinea
Kenya
lands
Lesotho
Liberia
Madagascar
FTM (Foiben-Taosarintanin'i Madagasikara)
Malawi
Mali
Mauritania
Mauritius
Morocco
Mozambique
CENACARTA (Centro Nacional de Cartografia e Teledetecção)
Namibia
Niger
Nigeria
OSGOF
Rwanda
Sao Tome and Principe
Senegal
DTGC (Direction des Travaux géographiques et cartographiques)
Seychelles
Sierra Leone
Somalia
South Africa
NGI (National Geo-spatial Information)
Sudan
Tanzania
Uganda
Zambia
Zimbabwe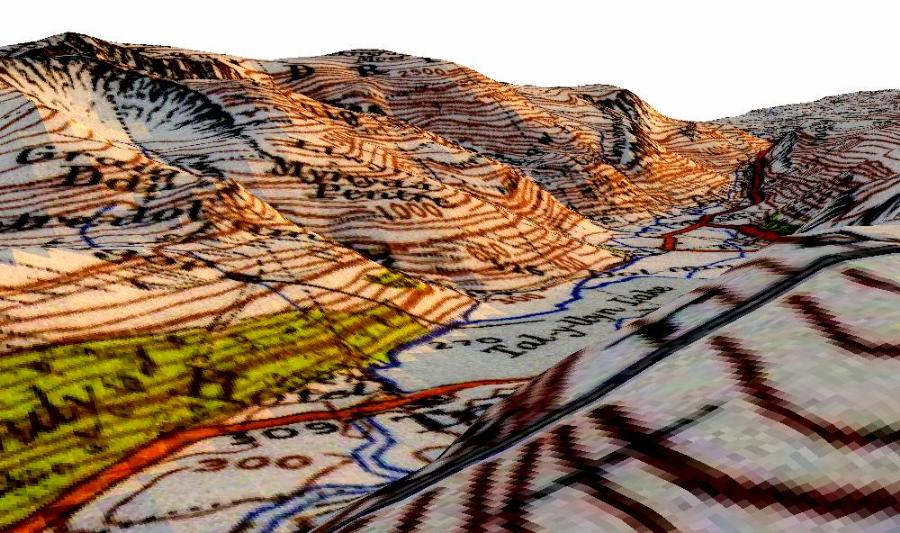 WMS Viewers
WMS - the Web Mapping Service - provides a means for displaying maps from numerous different sources on web pages.
The Ordnance Survey, as part of its OpenData™ program has created an OS Open Space area which allows for the incorporation of OS maps on web pages. Please try out our open space area.
Numerous other WMS servers are available on the internet, we'll try and include links to these as we find them, but here's a short list:
---
Some other links ...
Development
Misc Mapping
GPS